Welcome to our comprehensive guide on installing Postman on Ubuntu 22.04! Whether you're already familiar with Postman or completely new to it, this article is for you.
It will cover all the technical details related to installing the Postman application on Ubuntu 22.04 operating system. We will also discuss what Postman is, its importance, various use cases, and the different methods of how to install Postman on Ubuntu.
Prerequisites
A computer with Ubuntu 22.04 installed and running.
A user account on your computer with privileges to install applications.
A stable internet connection to download and test the Postman application.
What is Postman?
Postman is a popular choice among API developers, API testers, and API consumers. You can use Postman for API development, testing, and documentation purposes, as it offers a simple and user-friendly interface for working with APIs.
Postman is available for all the main operating systems, such as Windows, Linux, and MacOS. Moreover, there is a web version if you want to avoid installing it on your computer. You can use the free version of Postman for most of your tasks. Furthermore, there is a Pro version that offers advanced testing features and team collaboration capabilities.
What is Postman used for?
Postman offers a straightforward interface for developers to design, build, and modify APIs. It lets you set headers, body content, parameters, and supporting HTTP methods such as GET, POST, PUT, and DELETE.
Postman offers an excellent testing framework for APIs that lets developers create and execute test cases, run automated tests, validate API responses, etc. It also supports test data management, scripting, and assertions.
Moreover, Postman is a great tool that facilitates collaboration. It allows teams to share documentation, APIs, and collections. Postman makes it easier for API development teams to work together using its collaboration features and version-control capabilities.
Another advantage of Postman is its ability to generate comprehensive documentation. Postman automatically generates documentation with descriptions, request examples, and response details and enables sharing it with consumers easily.
Postman can be integrated with popular development tools like Git, Newman, and Jenkins. Other than that, Postman supports many other extensions and integrations to enhance its customization capabilities and functionalities.
Postman allows developers to create mock environments without real backends to simulate API endpoints and responses. Finally, it offers monitoring capabilities for API performance tracking and availability.
How to install Postman on Ubuntu 22.04: two methods
There are several methods to install Postman on Ubuntu. Below, we will go through each of the two ways. You can select the way that best suits your needs and follow the appropriate steps.
Whatever your chosen method, first, you need to update packages with the sudo apt update command. When you install a new application, it may have some dependency requirements. Updating your system will provide it with the latest requirements, which will help new applications work properly.

Method 1: Install Postman using Snap
Snap is a package manager developed by the parent company of Ubuntu. It allows users to install, update, and manage software packages. You don't have to install Snap, as it's pre-installed on Ubuntu.
Run the following command to install Postman with Snap.
sudo snap install postman


You should first run the sudo apt install snapd command if somehow your operating system does not have the Snap package manager.
Method 2: Install Postman using Flathub
Flathub is a software repository for Flatpak applications. Like the Snap package manager, Flatpak lets developers package applications and dependencies into bundles. To install Postman, you need to run the following command.
sudo apt install flatpak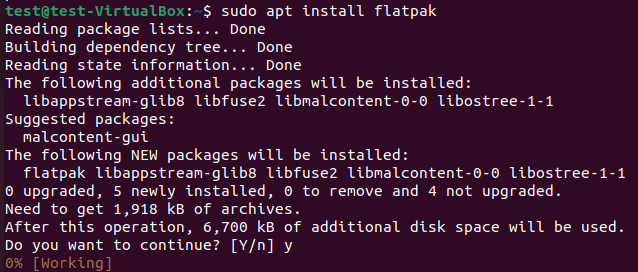 Then you should add the Flathub repository (Flathub) by entering the below command.
flatpak remote-add --if-not-exists flathub https://flathub.org/repo/flathub.flatpakrepo


Next, install Postman using the below command.
flatpak install flathub com.getpostman.Postman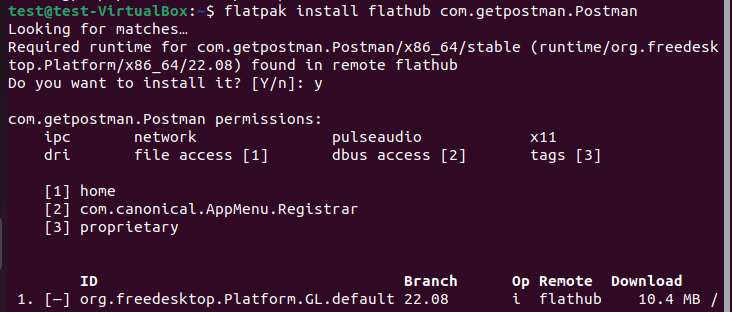 Once the installation is complete, you can start Postman by executing the flatpak run com.getpostman.Postman command.

Otherwise, you can always find Postman by searching for it on the Ubuntu application launcher.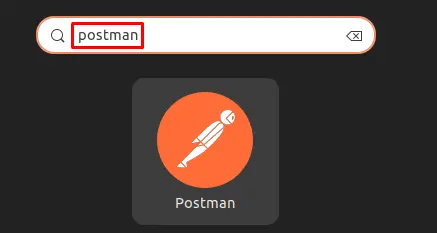 General Postman working environment guidelines for beginners
Launch Postman and explore different sections like the request builder, response viewer, and sidebar by yourself.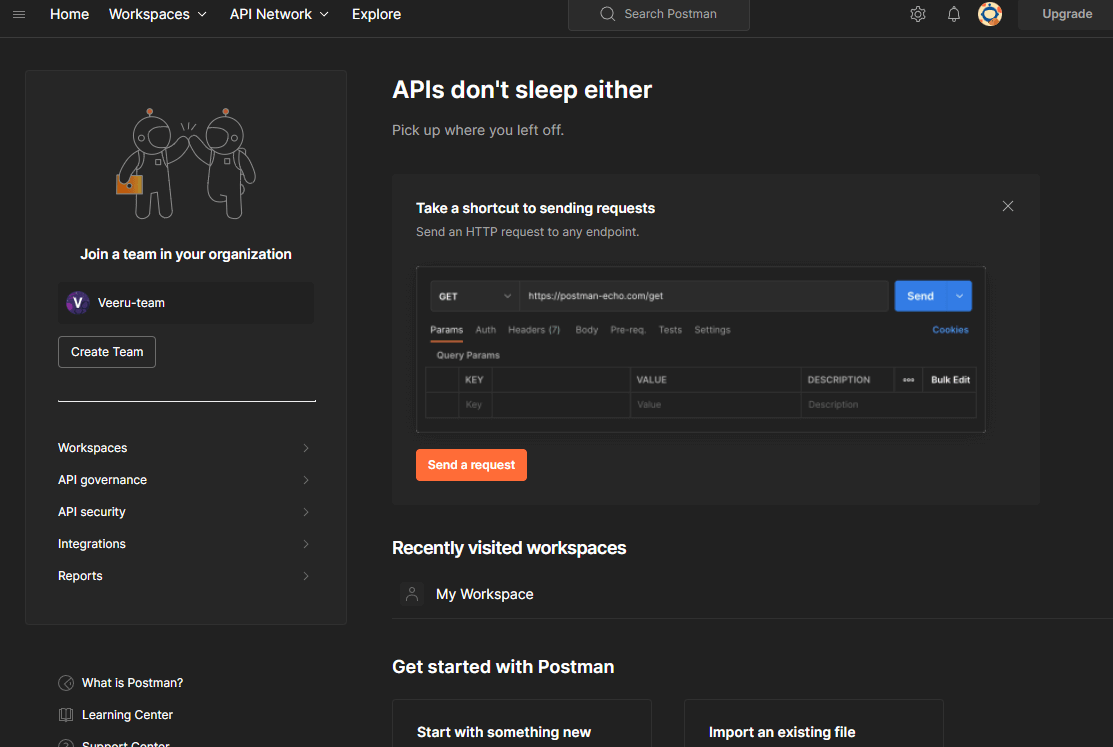 Create a simple GET request to a public API by entering the URL in the request builder, selecting the GET method, and clicking the "Send" button to send a request.
See the response in the response viewer as shown below.

Following the same steps, you can try other HTTP methods such as PUT, POST, and DELETE.
Other features include
Creating collections and folders inside collections to categorize your requests in different ways.
Setting query parameters and URL-encoded parameters.
Creating simple tests and automating the API response validation process.
You can experiment by generating documentation for your requests and trying to customize them.
Sharing your collections or importing collections shared by others.
How to uninstall Postman from Ubuntu: two methods
Now we will see how to uninstall Postman from our Ubuntu operating system. We will discuss the uninstallation process using the same two methods we discussed earlier.
Method 1: Snap uninstallation
If you used the Snap package manager for installing Postman, you can uninstall Postman using the below command.
sudo snap remove postman


Method 2: Flathub uninstallation
If you used the Flathub package manager for installing Postman, you can use the below command to uninstall Postman.
flatpak uninstall flathub com.getpostman.Postman


Conclusion
Congratulations! Now you know how to install Postman on the Ubuntu operating system. Most importantly, you learned how to install and uninstall Postman using three different package managers. There is no special reason to use any one of them. The only thing to consider is the latest version available in each package manager. As long as the version available works for you, feel free to use the most familiar tool to install Postman.